Today I'm giving you a super cool trick to open a Pomegranate, the fast way!
Choose your pomegranate. It's gotta be a vibrant red, have as little bruises as possible and be nice and heavy. Such as this:
Slice your pomegranate open like so: (watch for spillage!)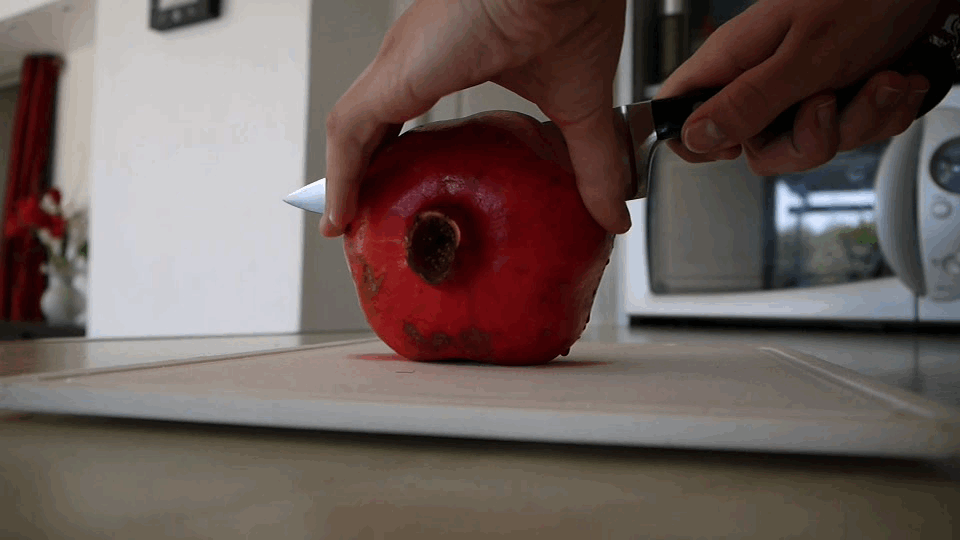 Grab your tools (aka a big bowl and a sturdy metal spoon)
Let out your frustrations! Tap the outside of the pomegranate to let the seeds fall in the bowl!
(Disclaimer: If you're very frustrated don't wear a white t-shirt.)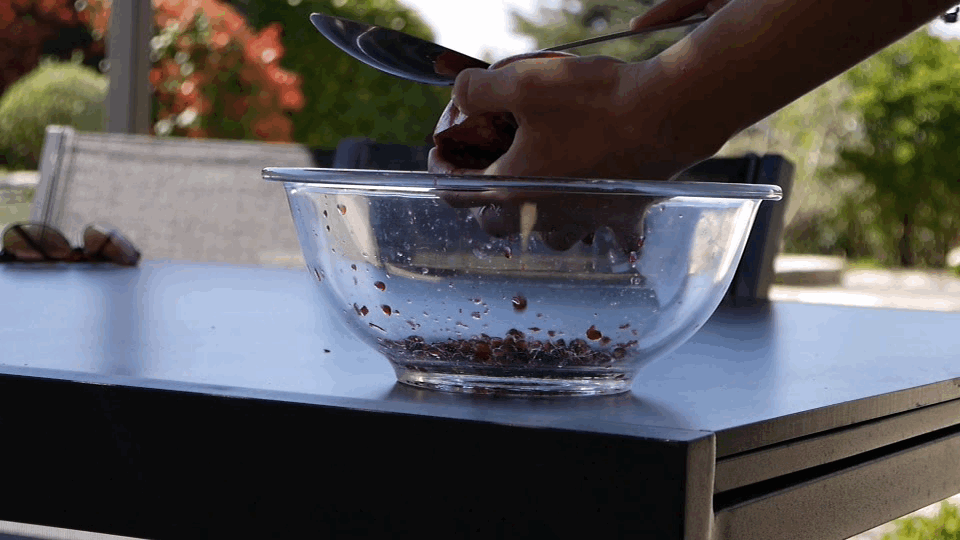 Now back to work!